We offer the world's most innovative, beautiful and highly detailed Indycar helmet designs for racers and hobbyists.
The largest catalog of Indycar replica helmets is for sale at the best prices.
All our helmets can be used for motorsport activities, not just for exhibition
We have a clear philosophy of providing superior customer service, whereby we customize designs specifically to suit our client's needs.
Add your logo or name for FREE. Choose the interior and visor color at no extra cost.
The helmet can be painted to your specifications.
We offer FREE FedEx Worldwide Shipping
30-Day Money-Back Guarantee. FREE returns
IndyCar racing Helmets for sale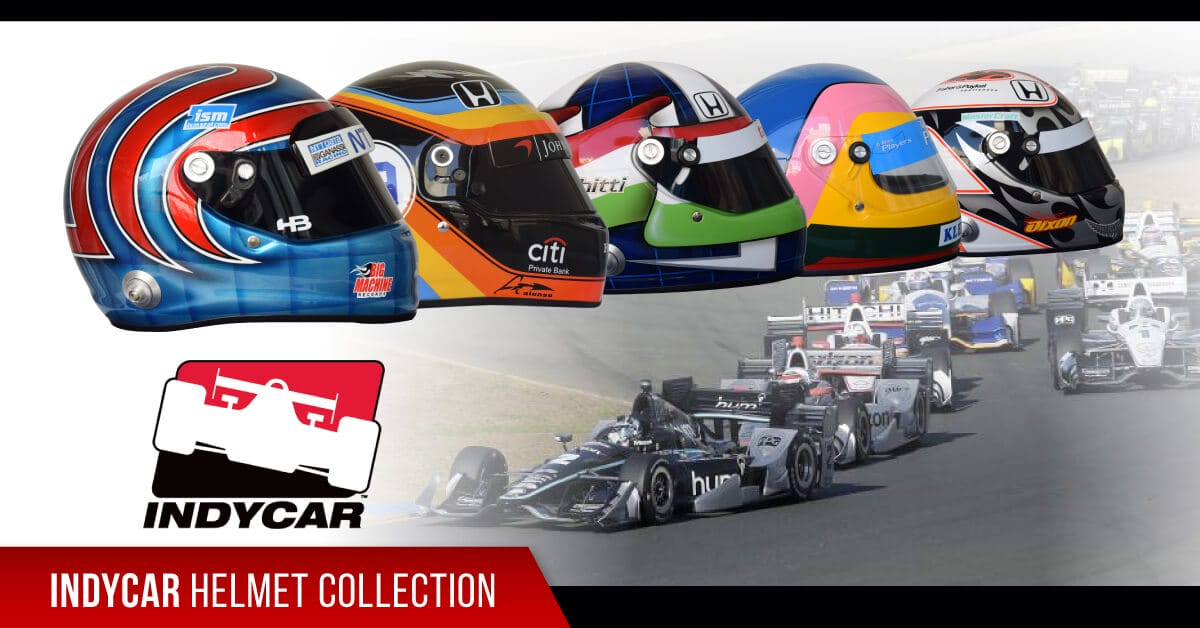 We offer the world's most innovative, beautiful and highly detailed Indycar helmet designs for racers and hobbyists.
The largest catalog of Indycar replica helmets is for sale at the best prices.
All our helmets can be used for motorsport activities, not just for exhibition
We have a clear philosophy of providing superior customer service, whereby we customize designs specifically to suit our client's needs.
Add your logo or name for FREE. Choose the interior and visor color at no extra cost.
The helmet can be painted to your specifications
We offer FREE FedEx Worldwide Shipping
30-Day Money-Back Guarantee. FREE returns
The best collection of Sebastien Bourdais's Indycar helmets at the best price This is an exact replica of the helmet worn by