IndyCar Racing Helmets for sale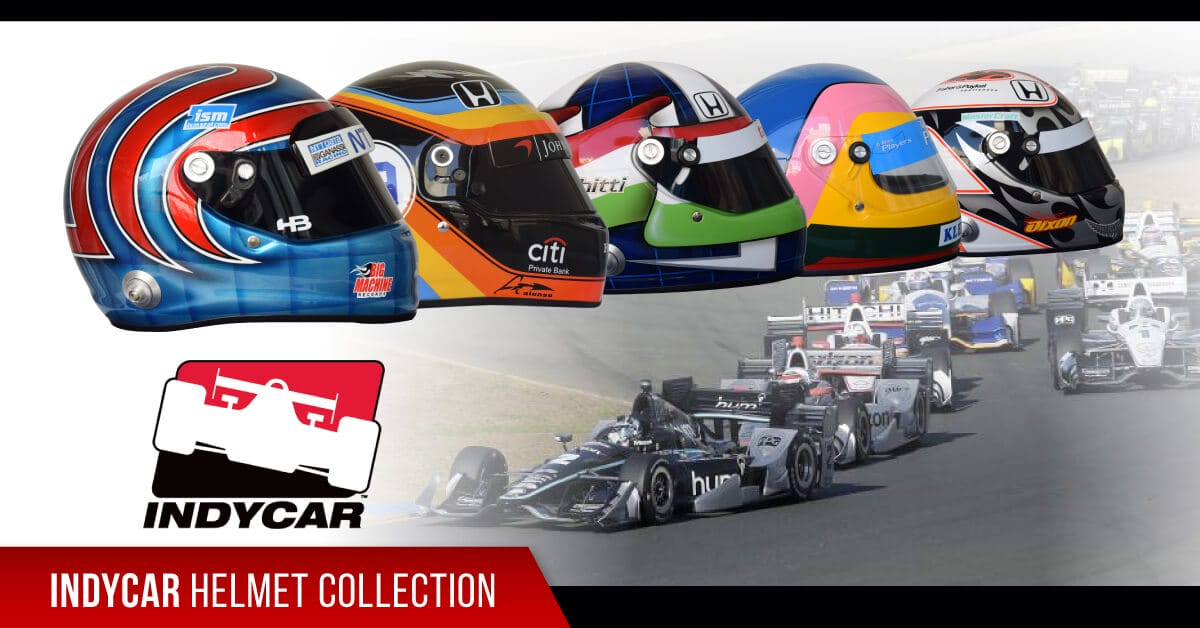 If you're looking for Indycar Racing Helmets, you're in the right place! We offer a wide selection of Indycar helmets, including replica and driver's helmets, so you can find the perfect one to suit your needs.
Our helmets are made from high-quality materials and are designed to meet the strict safety standards required. If you're serious about racing or just want the best possible protection for your head, our IndyCar racing helmets are the way you go.
So why wait? Look at our selection of IndyCar helmets today and find the perfect fit for you!
What is a IndyCar Helmet?
An IndyCar helmet is a specialized type of helmet designed for use by drivers competing in the IndyCar series of open-wheel race cars. These helmets are specifically designed to protect the drivers head in the event of a crash or collision while racing at high speeds on a race track.
How much does an IndyCar helmet cost?
The price of a IndyCar replica helmet starts at USD 699
What helmets do IndyCar drivers use?
IndyCar drivers typically use custom-fitted full-face helmets that are designed to provide maximum protection and comfort during high-speed races. These helmets are required to meet strict safety standards set by the governing body, IndyCar.
Can I customize a replica IndyCar helmet?
Of course. Our creativity has no limits when it comes to making custom helmets of all kinds, including IndyCar racing helmets. Please, feel free to contact us.