Often considered as the greatest Formula 1 driver of all time, Schumacher is tied with Lewis Hamilton for the most Formula 1 championships in history, with seven. The German competed in the pinnacle of motorsport continuously between 1991 and 2006, then returning in 2010 and retiring in 2012.
He ranks second all-time in most race victories with 91 and has the second-highest number of podiums with 155. He won his first two championships with Benetton in 1994 and 1995, then, won five consecutive titles with Ferrari from 2000 to 2004.
The largest catalog of Michael Schumacher replica helmets is for sale at the best prices.
We have a clear philosophy of providing superior customer service, whereby we customize designs specifically to suit our client's needs.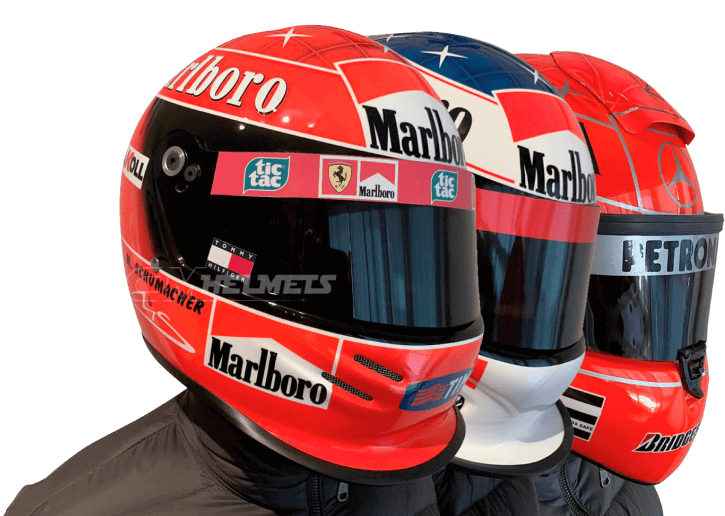 FREE Bonuses with your purchase. Get a beautiful Schumacher flag with the purchase of your helmet.
See description.